SACRAMENTO REAL ESTATE
MARKET UPDATE
February 2017
The median home price in January was $305,000. This is the first time in 10 years that January closed with a median sales price of more than $300,000.
Home sales were down for the month, from 1,530 in December to 1,101 in January. Compared with last year, the current number is up by 14.3% (963 sales).
Active inventory of homes on the market is up slightly, to 1.3 months from 1 month in December. Months of inventory reflects an estimate of the amount of time it would take to sell all of the current listings if no new listings became available. I expect this number to increase somewhat in the coming months, as I said in last month's update, but not significantly.
Bottom Line: Sellers, your home will sell quickly at market value or above but ONLY if 1) you price it realistically, and 2) hire an agent to market it strategically and aggressively. Buyers, be prepared to compete against multiple offers and make sure your financing is solid and ready to go before you jump into the fray.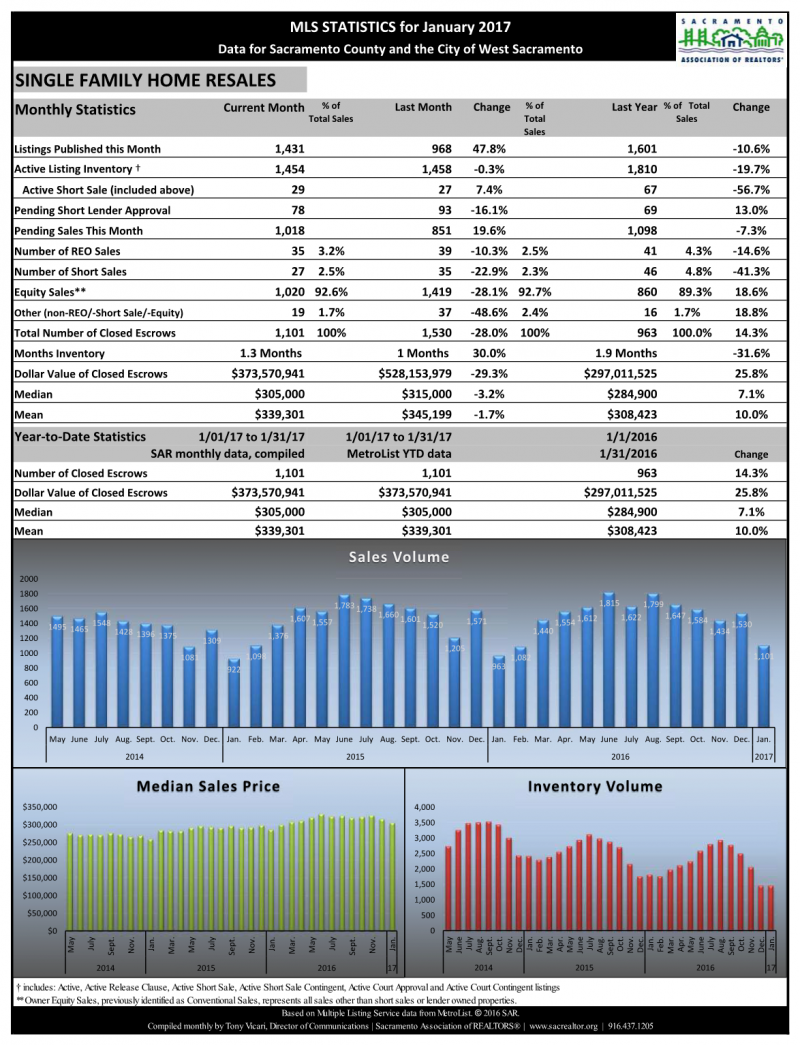 Curious about what your home is worth? Find out
HERE
WITH NO OBLIGATION!