The median home price decreased slightly in August, by 1.6% from $354,700 to $349,000. Compared to the same time last year, median price is up 7.7%.

Inventory was up 8.3%, from 2,395 in July to 2,593 in August. This number is lower than it was a year ago, by 11.3%.

The average number of days a home was on the market before it sold increased from 18 to 22 from July to August.

Bottom Line: The inventory of homes on the market, though higher this month, remains extremely tight. As the hectic summer buying season begins to wind down, homes are taking a little longer to sell. Well-priced, market-ready properties continue to sell faster and for more money in this seller's market.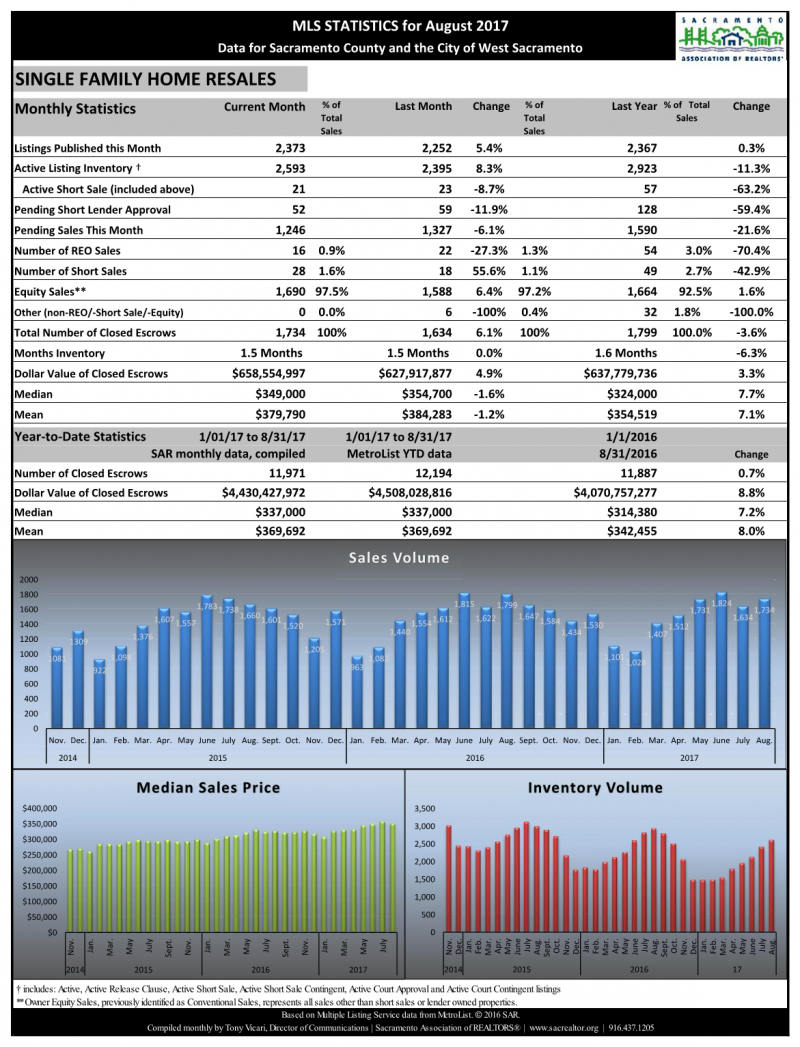 Sacramento County and City of West Sacramento, August 2017 -- Source: MLS